Hey all! Whooo, time flies when you're working hard. I can't believe it's Wednesday already. I haven't done a Wednesday Wish List with
Annie
and
Morgan
in a while, so I thought I'd share a few things I'm wishing for.
It warmed up to 37 yesterday, so I took full advantage and got outside for a run. It was AWESOME! My shoes were soaked with snow, but it was so nice to be out there and not stuck on a treadmill. It was the first run I've had since the marathon where I actually felt good. If the weather would just warm up to 40, I'd be ecstatic. Go home Polar Vortex, you're drunk.
As long as I'm up to my butt in snow, I think I deserve some sweet snow boots. How cute are these? I love them with the socks peeking over the top. You can buy these beauties
here
, but only if you wear a size 11. :( Maybe next winter.
I'm in the middle of designing our master closet, and LOVING the idea of having an ironing board hidden in the drawer. Do any of you have one of these? Does it leave a weird crease in your stuff because of where the board folds up?
The Limited has my FAVORITE jeans ever. I've tried them all, Gap, True Religion, Seven, Target, and everything in between. These jeans have so much stretch in them, and there are no awkward baggy areas where my butt should be (I have a real flat one). They're on sale
here
. I love the lighter wash for spring.
*Side note: I know that the flare is coming back, but I'm just not ready to give up my skinnies.
Lastly, I wish for peace for the loved ones of those we recently lost. Yesterday, there was a shooting at Purdue. One person was killed, and I suppose you could say that they were "lucky" that the gunman turned around and walked out instead of continuing to shoot. As a Purdue alumna, it is really eery to see your college on the news as a crime scene.
Also, I wish Annie, the co-host of this linkup, peace as she said goodbye to a loved one this week. You're in my thoughts, Annie.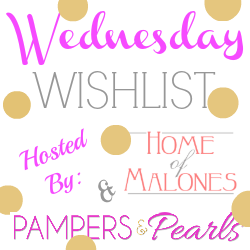 That's all for now, have a wonderful rest of the week!