Hey everyone,
Whoa, Indiana got a ton of snow! I'm hoping that the south thaws out nicely before my butt is running all over Huntsville.
OK... so super exciting stuff is coming in December. I kind of can't wait. Here is a sneak peak of posts to come.
Oh yeah, you read that right. I'm doing a Thirty-One gift card giveaway, JUST in time for Christmas. You best be checking back on that. I don't have a huge amount of followers, so you actually have a chance at winning this...just, FYI. Click
here
to start scoping out your next bag.
On the 14th, I will be running the Rocket City
Death march
Marathon in Huntsville, AL. Who else will be there? Anyone? I know it's a small race, but it would be awesome to meet some fellow running bloggers. I will do a full recap with all of the gory details.
As our big move to Peoria nears, I'm slowly starting to mourn the loss of my beloved Trader Joe's. I've compiled a list of a few must-haves. Being the Trader Joe's enthusiast that I am, I also want to know what your favorites are too. Am I missing out on anything?
As far as I know, we should be getting the siding and stone work done on the house as I speak. Dry wall should be going up as well. Very exciting stuff (for us at least). I'll be sharing the latest progress and design decisions.
I've been planning to write this post FOREVER, but I don't even know where to begin. Ballet was such a huge part of my life, heck, it was my life. It is so funny that people who know me so well (like my husband) don't know this part of me. It's my goal to do this post in December.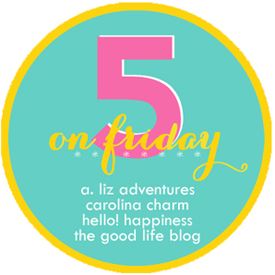 That's all for now! Happy Friday!
What are your plans for the weekend?