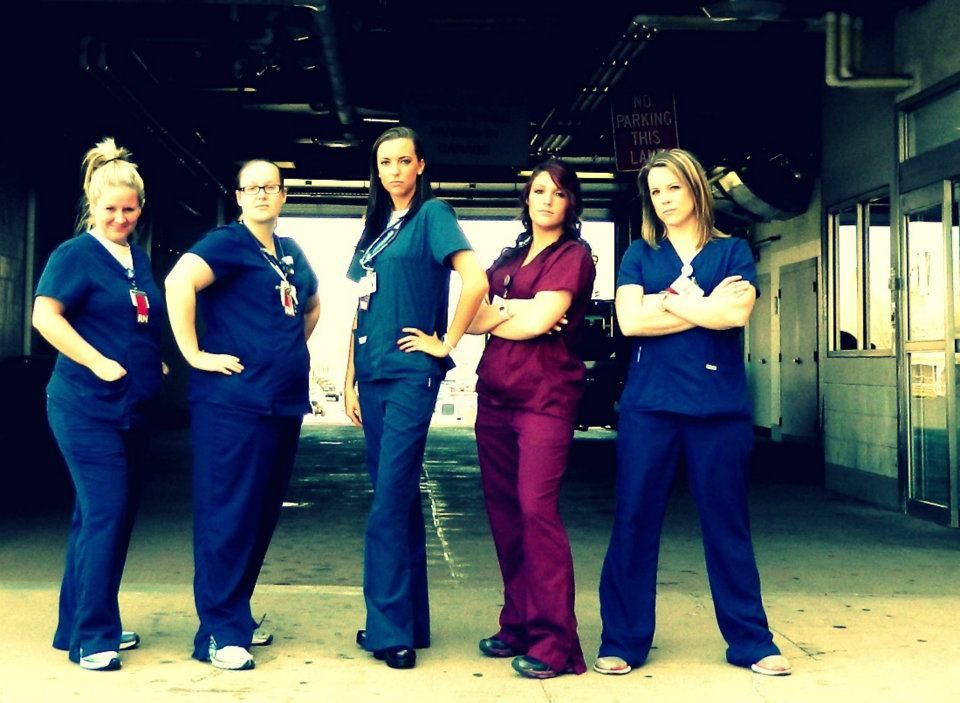 You are dealing with people on, possibly, one of the worst days of their lives
You see cardiac arrests, toe pain, overdoses, lacerations, strokes, vaginal discharge, difficulty breathing and everything in between
You have had every bodily fluid you can think of end up on your shoe
(whether you know it or not... but most times, you know it)
You never get used to the terrible feeling of doing chest compressions on a frail old woman with broken ribs
You know how to put up "the wall" to keep from crying
You wash your hands before AND after potty breaks
You don't really get potty breaks, so you've learned to hold it

You put the needs of others before your own
You bribe kids with suckers, stickers, and anything else that you can think of, but almost always end up holding, wrapping, and tying them down to get the job done. It sucks
You bend over backwards for those patients who treat you with respect
You clean up a lot of poop, but you're used to it

You wish you had more time to spend with each patient
You can keep a straight face while your patient explains how they "fell" on the object that is now stuck in their colon
You swap stories
You understand that some people are just jerks, no matter what you do for them
You will always get the feeling of your stomach dropping when you hear the call that a pediatric code blue is 5 minutes out
You get slapped, pinched, scratched, kicked, and called every name you can think of
(and more, people get very creative with their name calling)
You can make your dinner companions throw up after being asked, "How was your day at work?"
You laugh, a lot
You know to ask the heroin addict patient what veins you can use for an IV. Work smarter, not harder.
You get a tear in your eye when you care for a sweet, old lady who reminds you of your grandma
You realize that having a packed waiting room, working a difficult code with another on the way and running around trying to get caught up on all your orders makes working as a team crucial. If you're lucky, as I have been, your co workers become a family.
You work your butt off