Happy Wednesday everyone!
I had the day off yesterday, which means I spent all day doing laundry and running errands. Ya know, basically living the dream. While out yesterday, I stopped into Dicks to pick up some running energy snacks. I've tried the Gatorade chews in the past, and I think they're ok, but I wanted to try more. As my weekend runs get longer, I need to start taking in something near the middle that will give me a little boost of energy.
I plan on trying a variety of brands and flavors (on different runs of course- all together and I would be rainbow puking up and down the Monon trail). George has also agreed to help me taste test.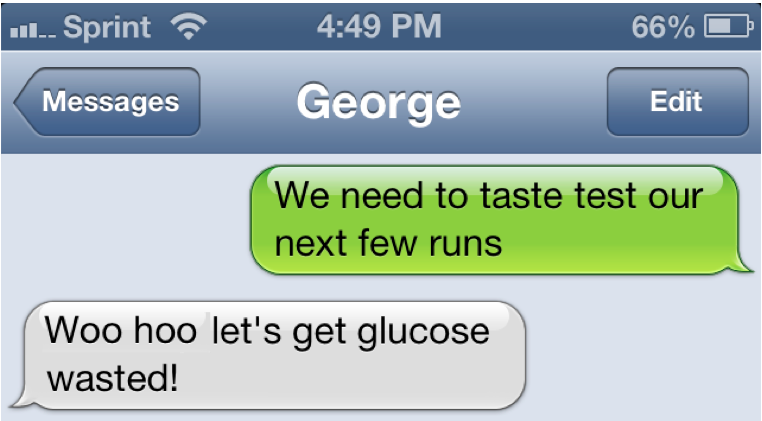 Today, I picked up some of the basics:
1.) Honey Stinger Organic Energy Chews- Orange Blossom
These have the benefit of being mostly organic. 80 mg of sodium, 40 mg of potassium, 39 g of carbs (yikes), and 1 g of protein.
2.)
Gu Energy Gel- Lemon Sublime
(Reviewed 7/20)
The Gu gels are probably what I have seen most often in reading other's blogs. These seem to have a pretty syrupy consistency. 50 mg of sodium, 35 mg of potassium, 25 g of carbs, and no protein. This was disgusting. It tasted like lemon-lime flavored snot. I had to gulp water just to get it down. Will not be repurchasing.
3.) Extreme Sport Beans- Watermelon

(Reviewed 8/3)
The Extreme Sport Beans are a little bitter, but if you're eating them one at a time, it's not so bad. I like that they have caffeine. I ate a half packet at 5 miles and had great energy for the next 5 miles. These are the "extreme" version of the regular sports beans. These have 50 mg of caffeine, where the regular ones have none. 80 mg of sodium, 40 mg of potassium, 25 g of carbs, and no protein.
4.) Gu Chomps- Watermelon

(Reviewed 7/9)
I tried these 30 mins before my 6 mile run. I hadn't eaten anything for about 2 hours before, so they were on an empty stomach. These are pretty tasty. They are pretty big "chomps," so they take a while to chew. I may break them in half if I were to eat them while running. A great thing about these is that they come two servings to a pack. 50 mg of sodium, 40 mg of potassium, 23 g of carbs and no protein.
5.) Clif Shot Bloks- Chocolate Cherry
Ok, let me preface this by saying that I didn't mean to grab the chocolate cherry. For some reason I saw "Berry Cherry." This sounds like it's going to be really gross, but we'll see. For 3 pieces out of 6 in a package: these have 50 mg of caffeine, 55 mg of sodium, 15 mg of potassium, 23 grams of carbs, and no protein.
6.) Sport Beans- Fruit Punch
(Reviewed 7/11)
Tried these before a quick 5k run before work. These taste just like regular jelly beans! I like that they are small, so you feel like you're not going to choke on them while running. (Yes, I may have tried eating some while jogging laps in the house, whatever...sue me) These also have a resealable package which is perfect for saving some for later. I would definitely use these in the future. These are the regular, non caffeinated Sport Beans. The serving size is an entire package. about 14 beans? There are 80 mg of sodium, 40 mg of potassium, 25 g of carbs, and no protein.
-------------------------------------
I tried the Gu Chomps last night before my 6 mile run with George. I thought that they were 100% delicious, and I would definitely repurchase them. I had a great run, didn't go super hard, but kept a steady pace with negative splits.
I'm not sure if it was the chomps or the skirt that I couldn't pass up at Dick's. It was staring at me and whispering, "Buyy meee...." So glad I gave in and bought it! The shorts underneath don't ride up and get all bunchy in your boo-tay. Skirt running is fun running.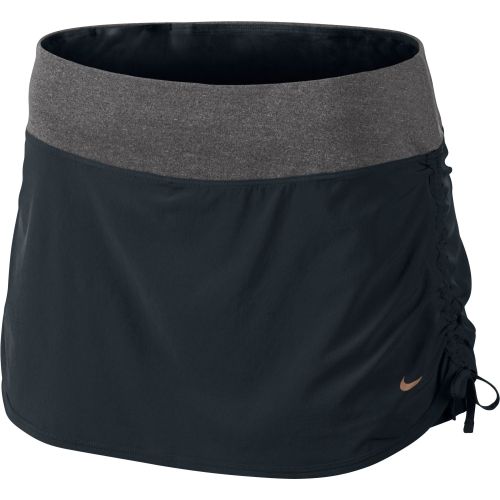 As I continue to try these energy snacks, I will update this post. Here is where I need your help. Which of these products (or others that I haven't listed) do you like? What flavors? When do you take them?