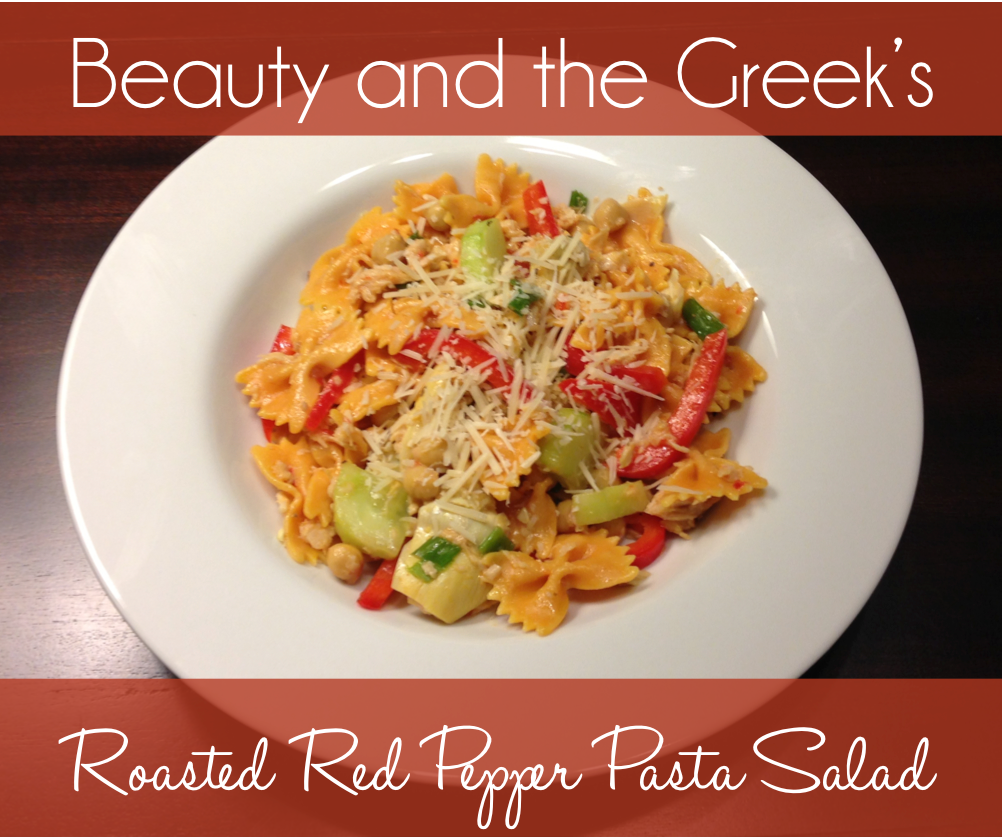 I made up this pasta salad on the fly when walking through the grocery store. Often, I'll have no idea what I'm going to make until I walk the aisles. I came across some Annie's Organic Roasted Red Pepper dressing and kind of went from there. I like that this makes a large portion with no wasted ingredients. Perfect for summer and easy too!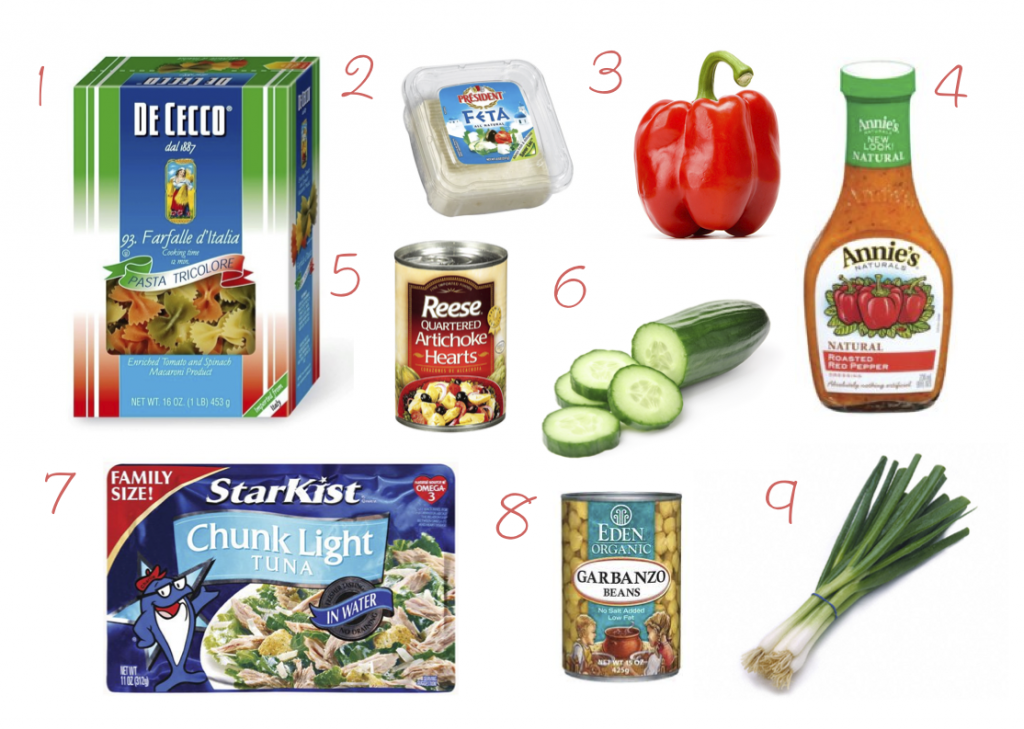 1.) 1 Box of tricolor bow tie pasta
2.) Feta cheese for sprinkling on top
3.) 1 Red pepper sliced thinly
4.) 1 Bottle of Annie's Roasted Red Pepper dressing
5.) 1 Can of quartered artichoke hearts (rinsed)
6.) 3/4 Cucumber peeled and chopped
7.) 1 Family size pouch of tuna
8.) 1 Can of garbanzo beans (rinsed)
9.) 1 Bunch of green onions chopped
This is SUCH an easy dinner, and works awesome to make ahead. I usually make this in the afternoon, and by the time George gets home, it has been chilling in the fridge and marinating in the yummy dressing.
Boil your pasta, rinse your canned goods in a strainer then chop your veggies and throw them in the strainer (eat the other quarter of your cucumber while you chop the rest of the veggies). Rinse your pasta and combine everything in a big bowl: veggies & beans, tuna, whole bottle of dressing (it's a small bottle), and the pasta. Sprinkle the feta before serving (I used parmesan in the photo).
What are some of your favorite summer meals?